I've had the privilege of editing Chris Newman's no-holds-barred supernatural erotic thrillers ever since volume 1,
The Curse of Albrecht Manor.
With the completion of
Deadly Nightshade
, Noah's toughest challenge yet, all sevenvolumes are now available from Dark Roast Press. Investigate them at
http://www.darkroastpress.com
http://www.darkroastpress.com/cnewman.php
http://www.smashwords.com/profile/view/chrisnewman
Deadly Nightshade



In book eight of the Ravenswood series some things never seem to go away; evil that never dies rears its ugly head once again. Juliana Lark (AKA Sister Nightshade of Cloven's cult) has been sentenced by a court of law to a nunnery in California. The state requires her to have regular psychiatric counseling and daily observation while she "heals" from what the court feels was mind control by her former infernal master. But Nightshade hasn't and won't reform; she has too many plans for the future. And her vision includes having a certain witch and occultist as her second-in-command to rule by her side in her grandiose attempt at world domination.
Noah Ravenswood, the object of Nightshade's desire, has enough problems on his hands. His long-time associate Dr. Sarah Bookings has turned troublesome due to her two month association with Tezcatlipoca, the Aztec god known as Smoking Mirror. Sarah has become belligerent and forceful, a total reversal of her usual nature.
When Noah is captured by Nightshade, Sarah has to deal with a new visitor from Noah's past.
In a sealed letter, Rosa and Sarah are directed to call Father Christopher Briggs as soon as possible. But who is Father Chris, and why has he come all the way from the Vatican in Rome to help search for the missing wizard? Sarah distrusts him from the start but Noah's wife Rosa accepts him and his offer of help.
Just as they proceed with the investigation, a horrible demonic venereal disease starts to run rampant through their hometown's citizens. Terrible acts of depraved sexuality begin to surface, putting their rescue efforts on hold. Can Sarah, Rosa, and Father Chris stop the plague and still have time to uncover where Noah is before Nightshade converts the witch to serve her dark ends? Can Noah's family and friends find the cure for Deadly Nightshade?
http://www.darkroastpress.com/store/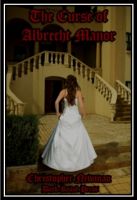 OR ~ Start with volume 1, The Curse of Albrecht Manor --
2, The Hound of Doom--
3, Those Dangerous Times--
4, Get Into the Spirit, Baby--
5, The Devil His Due--
6, Return to Albrecht Manor--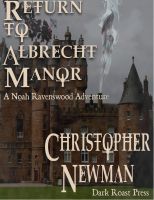 all featuring free-to read excepts at our Smashwords site !


Those who get a taste for Chris Newman's paranormal erotica will be glad to know that he will be beginning a new set of adventures soon, focused on Noah's intrepid student, Dr. Sarah Bookings, coming soon from Dark Roast Press!
http://www.darkroastpress.com
love, Helgaleena ---